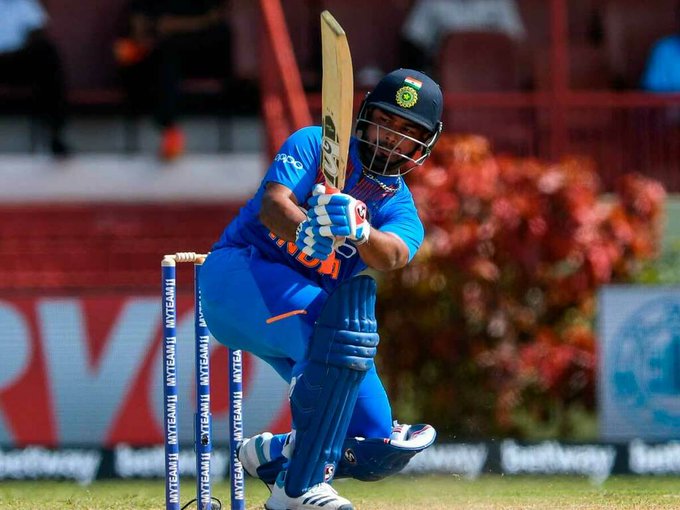 Rishabh Pant has been out of form for a long time and top of it all constant evaluations with former Indian captain MS Dhoni adding more burden on the young player. There is no doubt that he has huge huge shoes to fill ever since MS Dhoni decided to take a break from his cricketing duties to post the World Cup, 2019. The Delhi Cricketer has been a hot topic of discussion in the cricketing fraternity for the past four months.

Chief selector M.S.K. Prasad shared his views on declining form the youngster and believes that Rishabh Pant is putting undue pressure by trying to prove himself as the rightful heir to M.S. Dhoni and said he is "unbelievable talent". "Rishabh is going through a bit of rough period. He needs a couple of good knocks that can bring him back to his best. I had a discussion with the team management on this and they said that they are seriously working on him to bring him back to his best."
He further added that "With regard to the point raised regarding pressure, Rishabh should realise that pressure is part of the game at this level and the one who comes out of it is a true champion. He has examples in front of him in Virat and Rohit."
Rishabh Pant turned to advise to his mentor Tarak Sinha how to improve his game and get his mojo back. He started training before the three-match T20I series against West Indies. Delhi Capitals player started working on his bat swing with his coaches at the Sonnet Club in New Delhi. His hard work bore fruit in the first Hyderabad T20I where he scored an 18 not out from 9 balls and followed it up with another unbeaten knock off 33 which put India to a challenging total.

As quoted by The Times of India, Sinha was quoted saying that, "He always says he feels (mentally) lighter when he comes to the club." Pant was quote critical and was very upset how he couldn't out playing a particular shot. Realization dawned on him that would premeditate and plonk his front foot forward. He immediately started practising on hitting the big shots and this freed him up to play his natural game without any fear.
Pant went on a duck on the third and final T20I. But he came back with a bang and went on to record his maiden ODI fifty in Chennai vs West Indies, knock that came in a crucial time when India was in a tough spot. He went on to score a 69-ball 71. Pant coach Tarak Sinha, "I told him people are blocking the on-side. His stance had opened up and he was dragging balls from outside the off-stump to the leg-side. He had to realise that he had to revive his off-side game."
India lost the first ODI match by eight wickets and will aim to win the next match in Vizag on Wednesday to level the series.