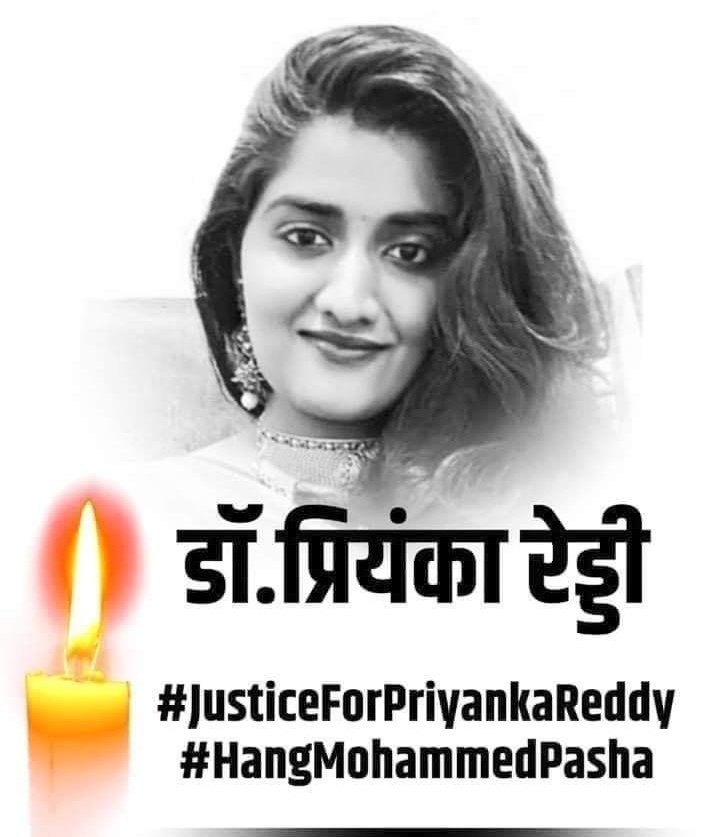 The crime against women as been on a rise ever since the Nirbhaya case of 2012. All four accused in the rape and murder of woman veterinarian in Telangana have been killed in an encounter with the police at the Telangana police. The news was confirmed by ANI who wrote, "Telangana Police: All four people accused in the rape and murder of woman veterinarian in Telangana have been killed in an encounter with the police."
A news are going around that the accussed tried to escape while investigations at the spot where the woman's body was found. The accused of the heinous crime, Mohammed Arif (26), Jollu Shiva (20), Jollu Naveen (20) and Chintakunta Chennakeshavulu (20), had been taken to the scene of the crime at 3 am for a reconstruction.
During the interaction with the media revealed that the accused men attempted to attack the police officer by taking their guns and they fired in self defense. Deputy commissioner of police, Prakash Reddy was quoted saying that, "They were killed in crossfire. They tried to snatch weapons from the guards but were shot dead."
The heinous crime took place on 27th November the men saw the victim parking her scooter near a toll-booth on a busy highway. As per reported by the police, they deflated her scooter Tyre and as soon as she returned from dermatology appointment, they took her to a truck yard with the promise of fixing her scooter but gang-raped her, strangled her and burnt her body to destroy evidence.

As the anger in the nation increased many folds, the Telangana Law Department had approved a fast-track court to try the case. The woman's father was quoted saying that, "It has been 10 days to the day my daughter died. I express my gratitude towards the police and the government for this. My daughter's soul must be at peace now."
The encounter was led by cyberabad police commissioner VC Sajjanar who had leed similar encounter in the past. The said encounter was in a high profile acid attack case in Decmeber,2018 in Warangal.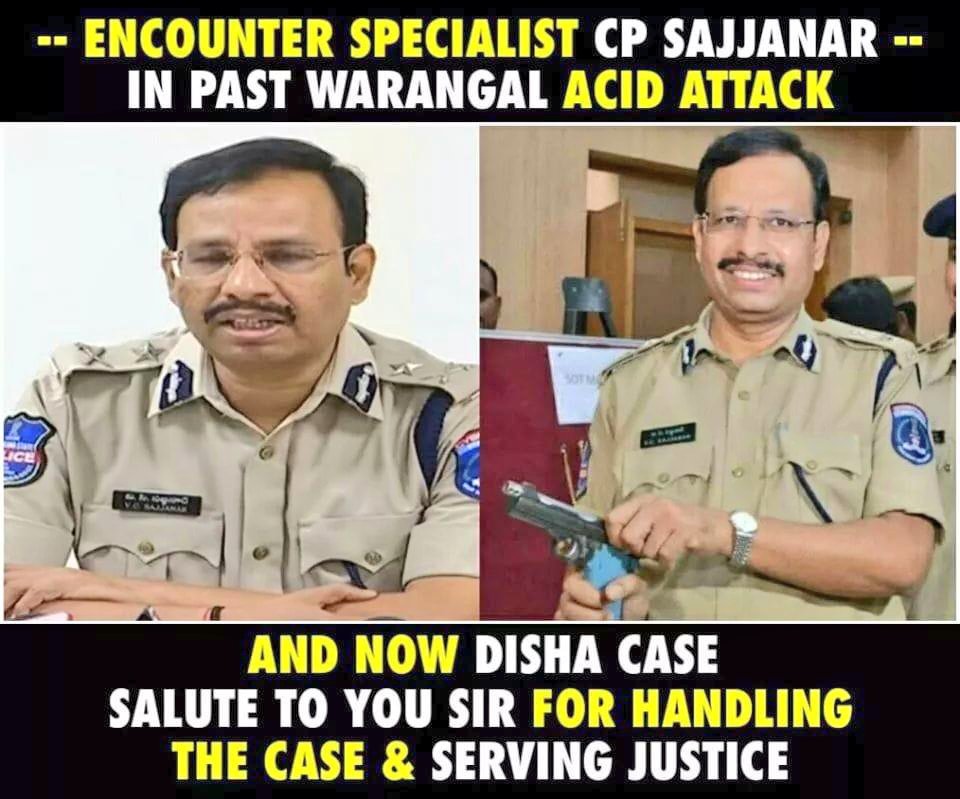 Sajanar and Telangana police are trending on the social media and terming them as real heroes. Several celebrities and even politicians praised the police and here are few reaction from them:-
It is a poetic justice and hope in future this will bill bring fear in the minds of these monster before even thinking of raping and murdering girls. Salute to Hyderabad police for acting swiftly against the culprits.