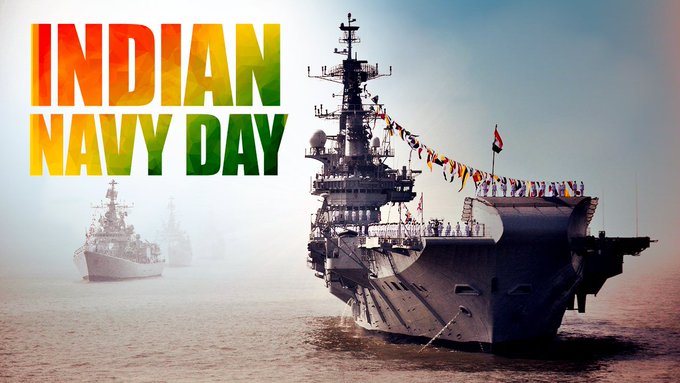 Navy Day will be observed in many countries on different dates. The main reason to celebrate Navy Day to distinguish their navy. Every year on December 4, 1971, Navy day is observed in India and is 0to celebrate the achievements as well as the crucial role of the naval force of our country. The date was chosen as in 1971 during Operation Trident, the Indian Navy sank four Pakistani vessels including PNS Khaibar, killing hundreds of Pakistani Navy personnel. It was also the first time that an anti-ship missile was used in the operation.
The operation was carried for two days from 4th to 5th December and India did not suffer any major loss during the operation. The Indian Navy's three warships i.e INS Nipat, INS Nirghat and INS Veer played an integral role in the mission.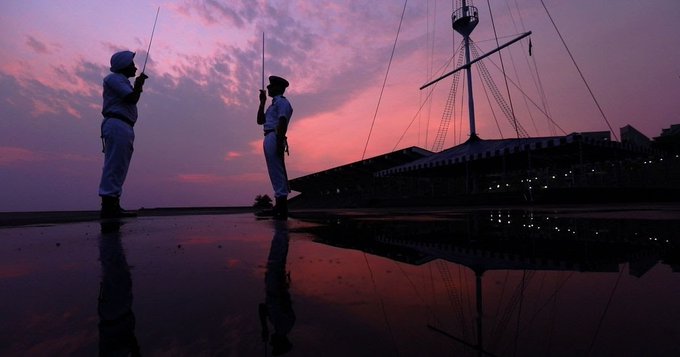 This year theme of Navy Day has been "Indian Navy – Silent, Strong and Swift." The celebration took place today in Cheriya Kadamakud, Kerala. The places hold a special role for Indian Navy as it is where various rehabilitation and humanitarian assistance programmes were initiated post the devastating floods of August 2018 in which the Navy had saved approx 16000 plus life.
The Navy Day kick-started with the navy Chief Admiral Karambir Singh laid a wreath at the National War Memorial in Delhi today, to pay tribute to the martyrs who made the supreme sacrifice in the service of the Nation.
Indian Navy Released a short film which gave insight into India's maritime power all across social media platforms. The movie shows the Navy's different defence assets.
Prime Minister Narendra Modi took to social media and had a special message for the Navy personnel and wrote, "On Navy Day, we salute our courageous Navy personnel. Their valuable service and sacrifice have made our nation stronger and safer."
Former Indian cricketer Sachin Tendulkar shared a heart-warming message on Twitter to wish Navy personnel and thanked the Indian Navy for their dedication and service to the nation. He wrote, "Wishing our @indiannavy personnel and their families a happy Navy Day. Thank you for your dedication and service to the nation. Jai Hind! #IndianNavyDay."