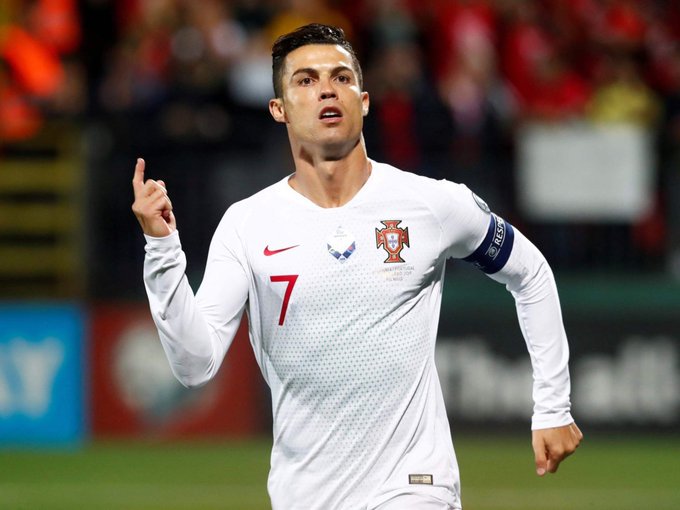 Cristiano Ronaldo is undoubtedly one of the finest players in the international circuit and has gone through a tough time but is someone who against all odds rises above any situations, competition, and all other deteriorating factors. His actual name is Cristiano Ronaldo dos Santos Aveiro and is named after former U.S President, Ronald Regan who was greatly adored by Ronaldo's father. He was born on 5th February 1985, into a family of four. His father was a gardener, while His mother, Maria was a cook and a cleaner, and she would work until late night to financially supporting for her children and family.
Sir Alex Ferguson played a crucial role in shaping Ronaldo career to become the player he is today. On many instances, Ronaldo's has spoken about the special bond shared with former Man Utd boss Sir Alex Ferguson and quoted saying that "taught me everything" and that "he was like a father to me". Ferguson signed an 18-year-old Ronaldo from Sporting Lisbon in 2003 and stayed for six years at Manchester United, appeared 194 times. Under the Scotsman's guidance, Ronaldo won three Premier League titles, the FA Cup, the League Cup twice and the Champions League.
Cristiano made his debut at 17 years old for Portugal's national team against Kazakhstan. The man from Madeira is at it again and scored his 99th goal for Portugal as the defending champions qualified for the UEFA Euro 2020 finals. The Portugal Captain scored a superb goal during the last stages of the match to seal a 2-0 victory over Luxembourg and is all set to become only the second man in history to net 100 international goals.
Ronaldo has scored 99 goals in 164 appearances for Portugal as Europe's top international goal-scorer. He is behind Iran's Ali Daei who has scored more goals in world football with 109. This landmark is in sight for Ronaldo and scored his first international goal he 2004 edition of the Euros when heading in a late effort in a group match Vs  Greece that host Portugal lost 2-1.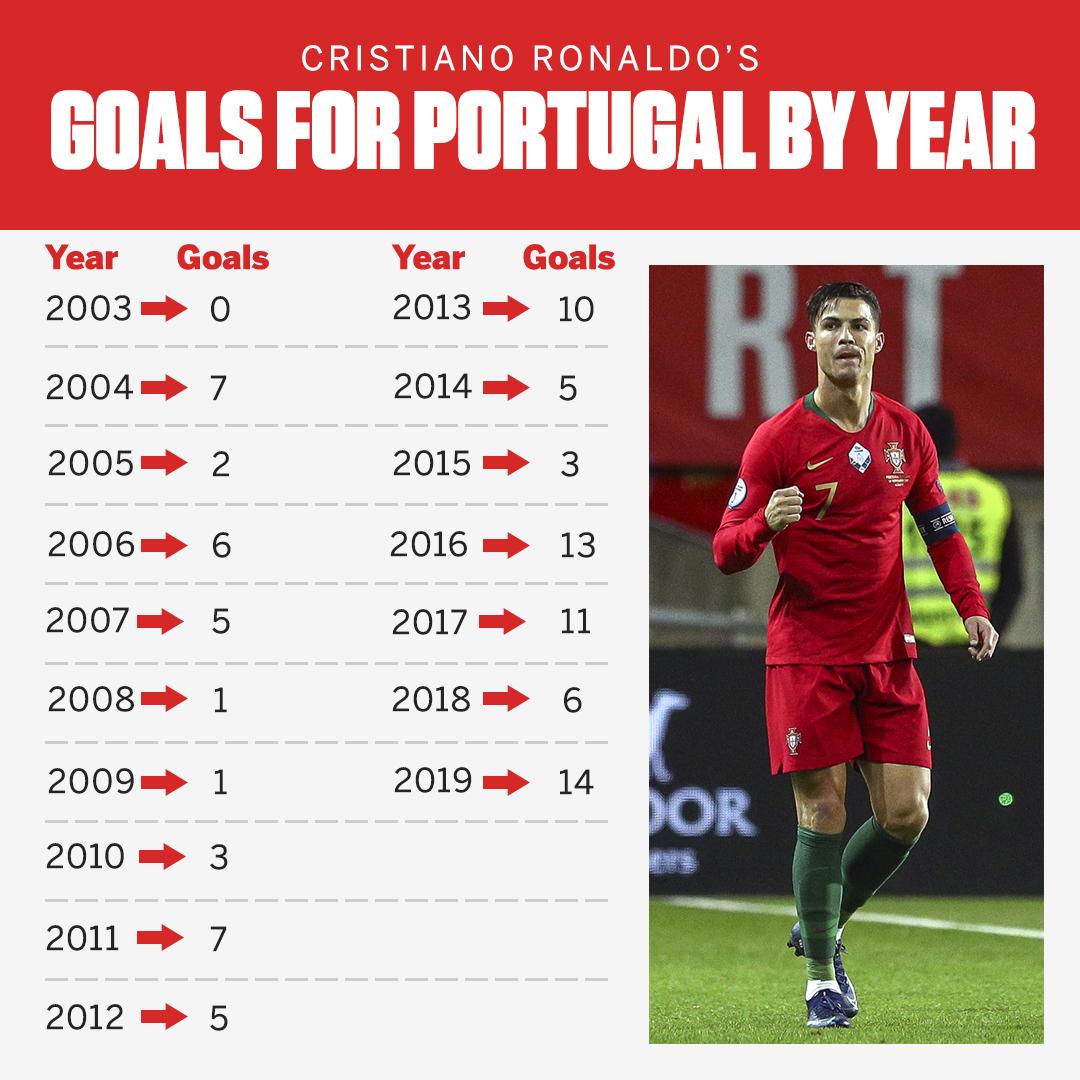 He was quoted saying that, "All records must be broken and I will beat that record. I wasn't 100 per cent and I'm still not. In the last three weeks, I have played at a slightly reduced capacity. But when it comes to sacrificing myself for my club and my national team, I do it with pride."