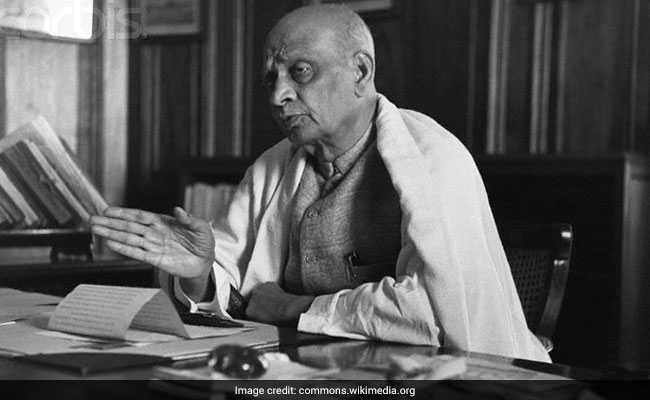 Sardar Vallabhbhai Patel is commonly known as the 'the Iron Man of India who played an important role in India's freedom struggle. He also urged the people to work together to build a strong and united India as well as to keep the spirit of unity in diversity alive. Sardar Patel as one of the founding fathers of the Republic of India who along with Mahatma Gandhi led the Satyagraha movement. He was a great social leader and was known for his excellence.
Vallabhbhai Patel was born on October 31, 1875, in Nadiad village of Gujarat to Zaverbhai and Ladbai. His father had served in the army of the Queen of Jhansi, on the other hand, his mother was a very spiritual woman. His initial education was in Gujarati medium school later was shifted to an English medium school. He went to pursue a degree in law and voyaged to England in 1910. He finished his law degree in 1913 from Inns of Court and returned to India to start his law practice in Godhra, Gujarat. Vallabhbhai was a man of principle and was offered many lucrative posts by the British Government but he rejected all. He was a staunch adversary of the British government, their laws and henceforth decided not to work for the British.

Soon he shifted base to Ahmedabad and started practising in the courts and also became a member of the Gujarat Club. It was here that he attended a lecture by Mahatma Gandhi. He was deeply impacted by Gandhi's ideology and his teachings. Sardar Patel on the request of Mahatma Gandhi Ji stepped down from the candidacy of Congress President. He was the first Home Minister of Independent India.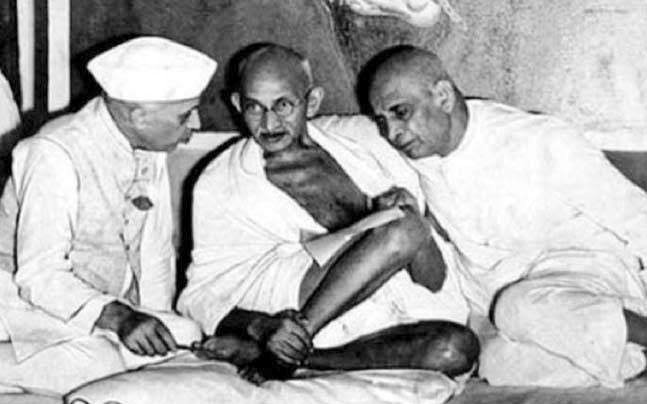 Sardar Vallabhbhai was elected as the Secretary of the Gujarat Sabha, the Gujarat wing of the Indian National Congress in 1917. He started No Tax Campaign" in which counselled the farmers not to pay taxes to post the Britisher vowed on tax after the floods in Kaira. The peaceful movement forced the British authorities to return the land taken away from the farmers. This led to him being bestowed with the title of 'Sardar'. He also vigorously supported the non-cooperation Movement launched by Gandhi Ji. Patel travelled the country with him, enrolled 300,000 members and assisted collecting over Rs. 1.5 million.

By 1946, Vallabhbhai Patel had become one of the most popular leaders of the freedom struggle. He was a man of few words but when he did talk, people listened with rapt attention. As a result, he was given the formidable task of integrating the princely states as India's first deputy prime minister and home minister. Due to his skill of an innate diplomat worked closely with V.P. Menon who was then the Constitutional Adviser to Lord Mountbatten and later, the secretary of the Ministry of the States. On 15th August 1947, all besides Hyderabad, Junagarh, and Kashmir acceded to India. Vallabhbhai opted an intellectual strategy for the unification of states.
In reference to size and status, Kashmir and Hyderabad were larger than many countries of the world. British formed many schemes which allowed them to control many significant aspects of Indian princely states such as the military, succession at a hefty fee without taking any responsibility of the welfare of its people. He invited Princely guests to many lunch parties and urged them to assist the Congress in framing a new constitution of India.


Vallabhbhai also wrote letters to influential chief ministers of the princely states urging them to convince their rulers to come to terms with the party which would now rule India. Maharaja of Bikaner was one of the first princes to give his support the vision of Patel Ji. On 27 June, a new States department was set up by the government of India under the leadership of Sardar Patel. Under his leadership, saw the incorporation of more than 550 princely states into the Indian union, thereby blocking splitting of a country into miniature nations. Mir Osman Ali Khan, the seventh and final Nizam of Hyderabad wasn't ready to join India.
Sardar Patel invited Kasim Razvi to work out on an achievable & reasonable solution. But the meeting didn't lead to any constructive decision. As Razvi wanted nothing less than an independent nation for Hyderabad. In the first week of September 1948, Patel called for a high-level meeting with Indian Army to pan our options to march troops into Hyderabad and take control as a form of "police action". the operation was given the code-name "Operation Polo", Indian army under Major General Chaudhuri started marching into Hyderabad under the command of Major General Chaudhuri. The battle lasted for three days, post which Nizam resigned and accepted the Indian union. Razakars surrendered and Nizam's Hyderabad became part of India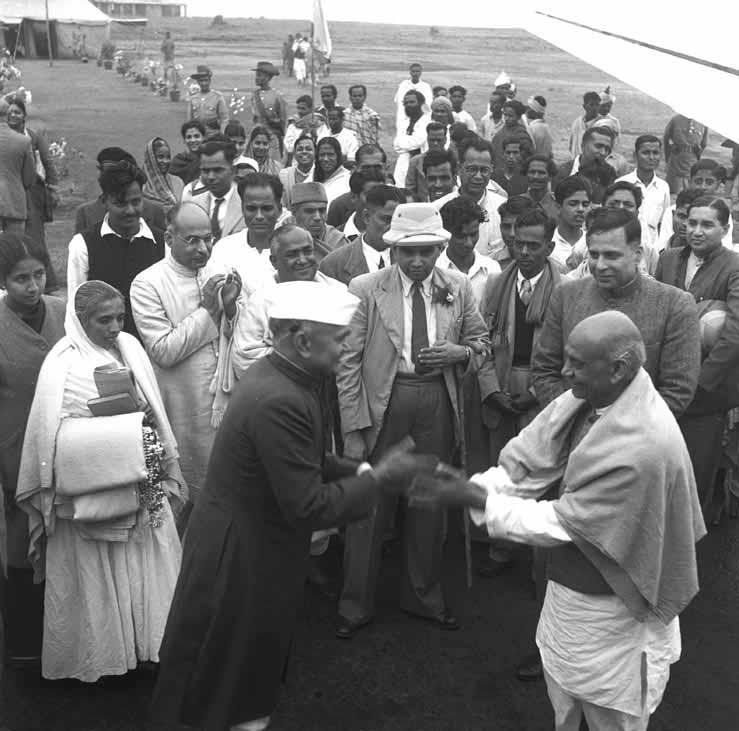 Sardar Vallabhbhai Patel's passed away post suffering a massive heart attack, on 15 December 1950 He was posthumously conferred the Bharat Ratna, India's highest civilian honour, in 1991. His birthday, October 31, was declared Rashtriya Ekta Divas or National Unity Day in 2014 under Modi government.
Prime Minister Narendra Modi paid homage to Sardar Vallabhbhai Patel on his 144th birth anniversary at the Statue of Unity in Kevadiya, Gujarat. Modi Ji also participates in the "Ekta Diwas Parade" and took the oath of national integration.
Prime Minister Narendra Modi Also took social media and wrote, देश की एकता के सूत्रधार लौह पुरुष सरदार वल्लभभाई पटेल को उनकी जन्म-जयंती पर शत-शत नमन। Tributes to the great Sardar Patel on his Jayanti. His contribution to our nation is monumental.