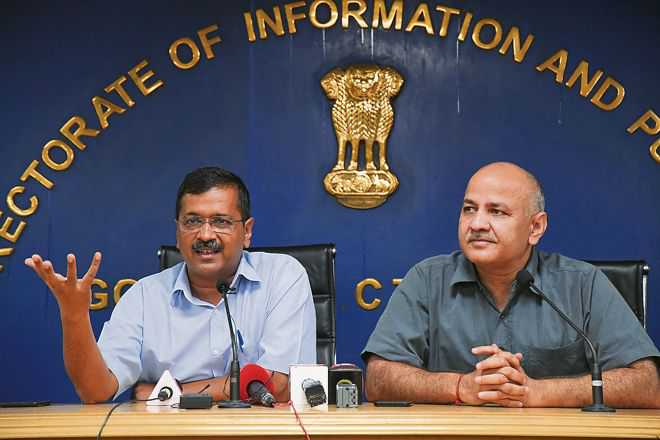 A while back Delhi Cabinet has taken a historical decision approving free rides for women on DTC buses as well as its cluster buses. The service has started today October 29, on the occasion of Bhai Duj. The proposal was approved by the cabinet at the Delhi Secretariat on 29th August. Chief Minister Arvind Kejriwal was quoted saying that, The safety of women is the most important for the AAP government.
Keeping in mind the safety of women, the government has decided that in Delhi all Delhi Transport Corporation (DTC) and cluster buses and the Delhi Metro will be free for women so that maximum number of women can use public transport. Public transport is said to be the safest for women. Due to the increase in metro prices, they are not being able to use these services."
Deputy Chief Minister, Manish Sisodia during media interaction was quoted saying that, The free of cost travel scheme for women in Delhi public buses will ensure their safety and play an important role in boosting of national capital's economy. Under this scheme, women will be given pink tickets in Delhi Transport Corporation and cluster buses to avail the free-ride scheme. The Delhi government will compensate transporters based on the number of pink tickets issued. The date for Delhi Metro was yet to be finalized.
The news was confirmed on social media and wrote, "दिल्ली की बसों में आज से महिलाओं के लिए मुफ़्त यात्रा शुरू हो चुकी है…. बधाई हो दिल्ली! महिला सुरक्षा के साथ साथ ये क़दम दिल्ली की अर्थव्यवस्था में महिलाओं की भागीदारी भी बढ़ाएगा… आप सभी को भाई-दूज की शुभकामनाएँ. भाई बहनों के बीच प्यार और बढ़े…"
The service can also be availed y women passenger in Noida-NCR, airport and other special services operated by the DTC and cluster scheme operators. Also, another major step has been taken by Delhi Government women employee's local bodies and undertakings will not be permitted for transport allowance if they opt for a free ride in DTC and cluster buses
 DTC had offered free rides on its AC and non-AC buses to women commuters during Raksha Bandhan as well as Independence Day this year.
To ensure the safety of women in the buses over 13,000 marshals have been appointed in the buses. The announcement comes months ahead of the Delhi assembly elections. Chief Minister Arvind Kejriwal was quoted saying that, "Delhi is like one big family. And, I am the elder son of this family. And, being the elder son, from tomorrow I am bearing the cost of commuting in DTC buses, of our sisters, mothers and daughters."