Siachen glacier is the largest single source of fresh water on the Indian subcontinent. Ever since the partisan between India and Pakistan the relation between the two has always been on thin ice. This is the actual reason why Siachen is strategically important for India as it is the highest battleground on the face of globe, situated in the freezing valleys of Kashmir has been the hotpot where the clashes and tension have been on all-time high.

The treacherous terrain has claimed many lives ever since India established control over the unoccupied and securing more than 1,000 square miles (3,000 square km) of territory. The fight started in the spring of 1984 when the Indian Army deployed their soldiers at the Siachen.

The main objective of the 'Operation Meghdoot' mission was to secure control of the heights predominating the Siachin glacier, also known as the world's third pole and potentially a dangerous flash point on the disputed Northern borders.  The operation was led by kumaon Battlions and suported by Ladakh Scouts. It was led by Maj (later Col ) RS Sandhu, Vr. The military operation was unique because it was the first assault launched in world's highest battlefield.

The Siachen is strategically very important post for Indian army as keep close check on neighbouring countries Pakistan and Chinese army can't pose threat to Ladakh. It also acts as a section between the Shaksgam valley under Chinese control and Baltistan, which is occupied by Pakistan.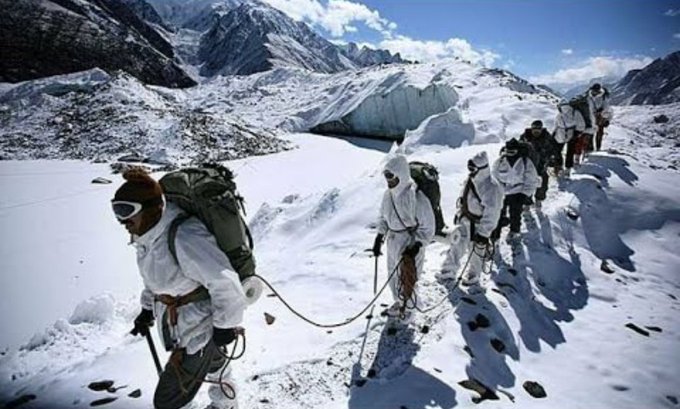 As per latest update, Siachen is known as the highest battleground on the face of word is all set to open for tourism. The news was made official by Defence Minister Rajnath Singh and wrote, "Ladakh has tremendous potential in Tourism. Better connectivity in Ladakh would certainly bring tourists in large numbers. The Siachen area is now open for tourists and Tourism. From Siachen Base Camp to Kumar Post, the entire area has been opened for Tourism purposes."


Siachen Glacier falls under the Ladakh region, which along with Jammu and Kashmir, was declared as a Union Territory post the centre's move to scrap special status for the state. The Defence Minister, Rajnath Singh on recent visit to Ladakh interacted with the media and was quoted saying that, "Siachen has tremendous potential in tourism. India shares cordial relations with China. There are perceptional differences between both the countries on boundary issue but the issue has been handled with great maturity and responsibly. Both the countries have not allowed the situation to escalate or go out of hand."
The Defence Minister, along with Army Chief Bipin Rawat inaugurated a strategically located bridge across the Shyok River which will be responsible for easy connectivity with the Daulat Beg Oldi sector along the Line of Actual Control (LAC) with China on his visit today.