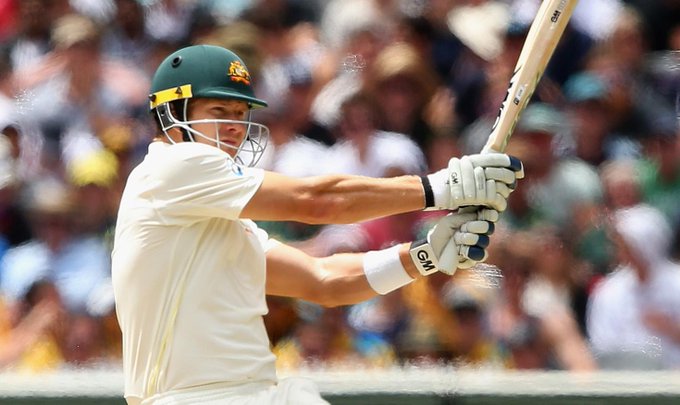 Shane Watson remains till date, one of the best all-rounders to have played the sport. He is known for his powerhouse performance, could play pace and spin at ease and major reason being he is himself a clever medium pacer. During his initial days in international career began playing in the middle order but in no time he was promoted for the opener slot. Watson has displaying destructive knocks one of them being the semi-final and final knocks of the 2009 Champions Trophy where he almost single-handedly took Australia to the title. Post-retirement, Watson has been having a gala time in the T20 leagues across the globe.
 Former Australian Cricketer has a huge fan following on the social media and has become the latest celebrity victim of a bizarre Twitter hack, in which we can see posting of racial slurs and fat-shaming tweets to his followers. The hacker replaced the all-rounder's profile picture with that of an unidentified woman.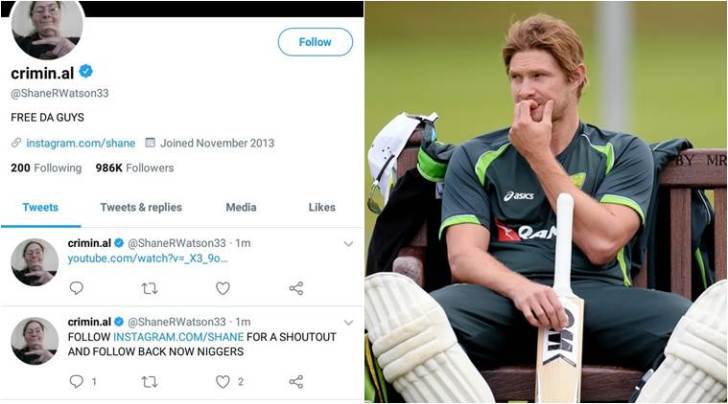 But the news was soon was noticed by the netizens who took to social media to address the issue and raised the alarm bells. The account was soon restored to its original look, and all the unpleasant tweets were removed. Shane Watson took to social media to thank for the support that he has received from his fanbase and wrote, I am back!!!! Thanks so much to all of the guys and gals from Twitter who have helped me out to get back on track after some muppet hacked my account on Friday. #Iamback
 Today, the former Australia cricketer official Instagram account has been hacked. The hacker once again started posting objectionable pictures as well as videos and changed the username to '@bravery on snap' and the bizarre activity is happening since 1 PM IST.

The news was confirmed by Chennai Super Kings through his social media. He wrote, "My apologies to everyone for the illicit photos that have been posted on my Instagram account."
First, my Twitter account on Friday got hacked and now Instagram today. Instagram needs to help out a lot quicker when things like this happen. This is taking way too long!!!
Shane Watson has taken a break from the sport ever since the Indian Premier League. He opened u on Captain Cool aka MS Dhoni's future and thought that former Indian captain has still a lot of cricket left in him. He was quoted saying, "He has still got the skill. But it is down to him to decide. He still moves incredibly well, runs hard between the wickets and has beautiful hands. Whatever he does, it will be the right thing because he knows what lies ahead."