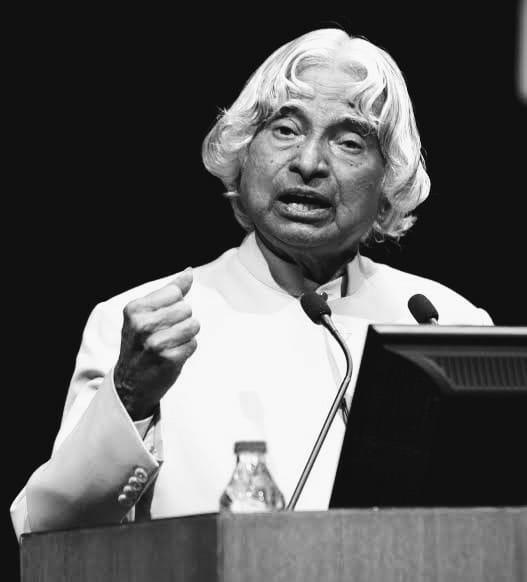 Avul Pakir Jainulabdeen Abdul Kalam is undoubtedly the most inspiring personality of our great nation. APJ Kalam came from a very humble background and was born on 15th October 1931.  Since childhood Kalam Saab was very hard working and in order financially help the household started selling newspaper at the young age of 5 year old.   . He was studious kid, who was fascinated by physics and mathematics. He graduated from Saint Joseph's College, Trichurapally in 1954. Post that he enrolled at the Madras Institute of Technology in 1955.
Kalam Saab played a crucial role in the in the development of India's missile and nuclear weapons programs. Hi journey with DRDO's Aeronautical Development Establishment commenced in 1960. He cherished Dr. Vikram Sarabhai as his mentor and looked upto him for advice and support. Under his guidance Satellite Launch Vehicles and was shifted to ISRO.

The said project was successfully completed and was able to launch the Rohini satellite series into Earth's orbit. He was as the 'Missile Man' of India due to his continued, successful work with ballistic missiles and launch vehicle technology. Under his leadership Kalam saab also played crucial role the nuclear capabilities of India. The Pokhran -2 nuclear tests (in 1998) were successful thanks to his organizational and technical support.

A. P. J. Abdul Kalam was the 11th President of India and his tenure was from 2002 to 2007. He was known as "the People's President" because of his humble and down-to-earth attitude.  Post his term got over Kalam returned to a life of teaching, writing, and public service. He received several prestigious awards, such as the prestigious Padma Bhushan and Padma Vibhushan for his contributions to ISRO and DRDO, as well as for his role as a scientific advisor to the Government of India.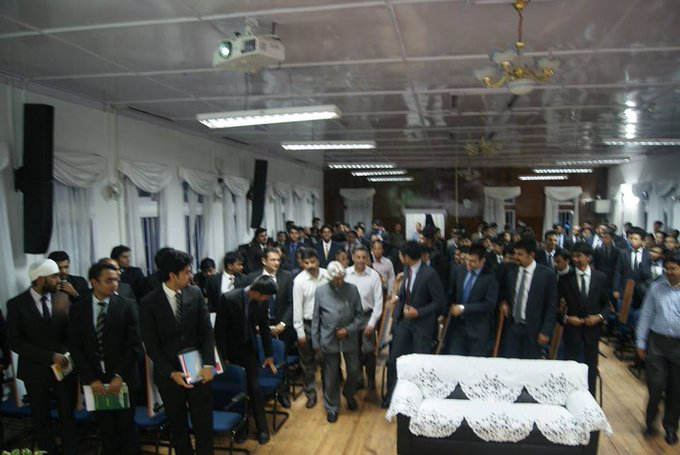 On his last day, he was delivering a speech at IIM, Shillong to hundreds of students when he suffered a cardiac arrest. It was his passion for spreading knowledge and inspiring the young minds. He has left behind a legacy and his words, inspire and motivate even today. One of his most cherished book by fans are autobiography, Wings of Fire. The book give an insight into his childhood, his personal life and career; it has been translated into 13 languages such as French and Chinese.

On his birth anniversary today, here are few inspiring quotes from Wings of Fire:-

1. "Dream is not that which you see while sleeping it is something that does not let you sleep."

2. "The country doesn't deserve anything less than success from us. Let us aim for success".

3. "All of us do not have equal talent. But, all of us have an equal opportunity to develop our talents."

4. "I'm not a handsome guy, but I can give my hand to someone who needs help. Beauty is in the heart, not in the face."
5. you fail, never give up because F.A.I.L. means "First Attempt In Learning". End is not the end, if fact E.N.D. means "Effort Never Dies." If you get No as an answer, remember N.O. means "Next Opportunity", So let's be positive."
"Don't read success stories, you will only get message. Read failure stories, you will get some ideas to get success."
Prime Minister Shri Narendra Modi Ji took to social media to ppay hoamge tes to the former president of India, APJ Abdul Kalam on his 88th birth anniversary. He wrote, डॉ. एपीजे अब्दुल कलाम जी को उनकी जयंती पर विनम्र श्रद्धांजलि। उन्होंने 21वीं सदी के सक्षम और समर्थ भारत का सपना देखा और इस दिशा में अपना विशिष्ट योगदान दिया। उनका आदर्श जीवन देशवासियों को सदैव प्रेरित करता रहेगा।

India salutes Dr. APJ Abdul Kalam Ji on his Jayanti.