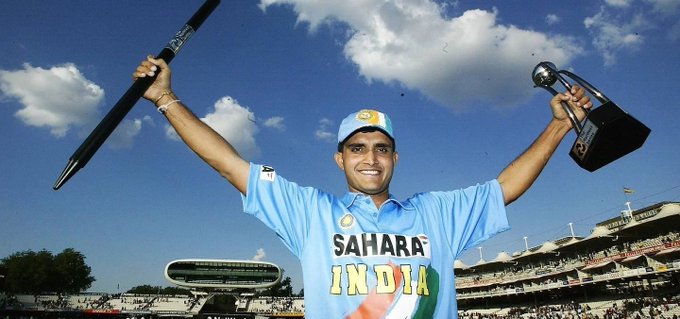 Sourav Ganguly is one of the prolific cricketers to don the national jersey. He was known for his authoritative, influential, and daring captain who changed the way the cricketing world perceived India. He is lovingly known as the 'Prince of Calcutta'. They might be few controversies which took place during his international career but no one takes away his achievements.

It was under Dada leadership that Indian Cricket Team started winning series overseas regularly. He played by his own rule and for him, challengers were always meant to be defeated. He was given the title of God of off-side', his strong cuts and cover drives brought cheers to the fans as well as the team. His batting was mixture aggression with grace and went on to become one of the most destructive batsmen in limited-overs cricket.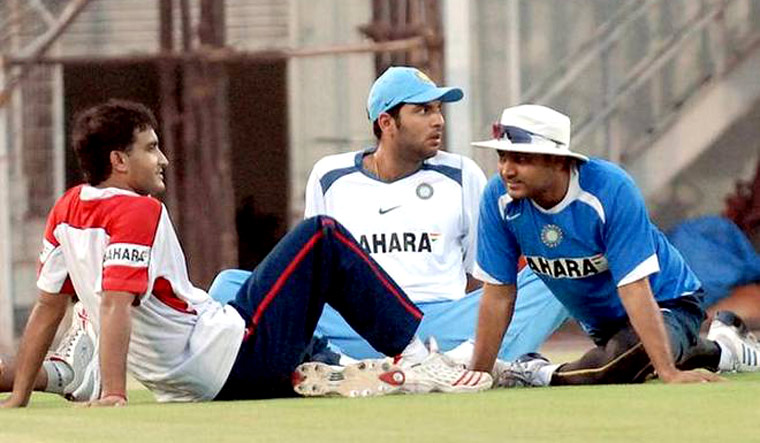 It was under his reign that Sourav Ganguly started nurturing and giving opportunities to young talents. This led to the birth of future legends such as Gautam Gambhir, Virender Sehwag, Harbhajan Singh, Yuvraj Singh, Zaheer Khan and few others. These four players thrived under Ganguly's captaincy.          
 Ganguly was India's most successful Test captain with 21 wins in 49 matches and went on to score scored 6,888 runs in 109 Tests at an average of 41.74 with 15 centuries. he finished his one-day career with 11,363 runs in 311 matches, one of only seven batsmen to reach the 10,000-run mark in limited-overs cricket.

Post Retiring from the international level, Ganguly has been still playing a very active role in the game. He is currently he is the President of the Cricket Association of Bengal. As per the latest development, Former captain Sourav Ganguly is set to become the new BCCI president. During a recent interaction with the media, Dada was quoted saying that, "it's a great opportunity for him to do something good" as he is taking over the reins of the board at a time when its image has got a severe thrashing.
 Former Captain was also quoted saying, "You need to wait till 3 pm. It's a great feeling as I have played for the country and captained the country. And I am taking over at a time when BCCI has not been in greatest of position for the last three years. Its image has got hampered quite a lot. It's a great opportunity for me to do something good."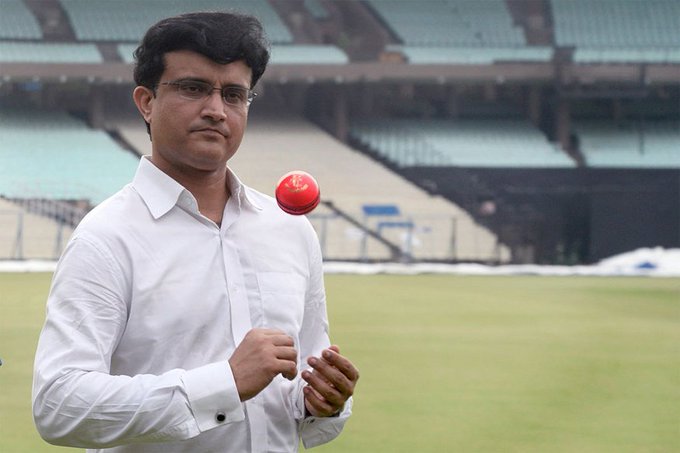 The current president of Cricket Association of Bengal will have to resign from his post in September 2020 as he will go into the compulsory cooling-off period. Ganguly also revealed what will be his first agenda which he would like to work was to look after "First Class Cricketer."
Ganguly wants to have an official meeting with the stakeholders in Indian cricket and plan out the next course of action. "We will speak to everyone first as we make a decision but my biggest priority will be to look after first-class cricketers. I had requested that to the CoA for three years and they didn't listen. That's the first thing I will do, look after the financial health of our first-class cricketers."
He also admitted that being selected unopposed is a big responsibility. He added that, "Whether unopposed or not, there has to be responsibility as it is the biggest organisation in world cricket. Financially, India is a cricketing powerhouse, so it will be a challenge".


Sourav also opened up about things learnt from his late BCCI Boss, "I have never imagined so (that I will be in shoes of late Jagmohan Dalmiya). He has been like a father to me. There has been some great presidents of BCCI, Mr Srinivasan, Anurag, who have done a great job,"
Union Home Minister Amit Shah's son Jay Shah is all set to be the new secretary while Arun Dhumal (younger brother former BCCI president Anurag Thakur) will be the new treasurer.