Today on 10th October is a very important day as 'World Mental Health Day' is celebrated every year and this initiative was commenced ever since 1992. The main purpose to observe World Mental Health Day is to create awareness of mental health issues and end the stigma around mental health. This cause has led to break barriers by starting a conversation at home and workplace about Mental Health and reducing the stigma associated with mental health illnesses.
This will lead to an increase in confidence of the people seeking support and treatment. Also, we should have an open mind as it's not necessary to have depression, anxiety or any other mental health disorder to make a difference but educating yourself to be considered to the person suffering from mental health illnesses. As per the latest survey conducted Mental Health Issues Results is taking millions of life due to society's collective failure to deal with these concerns. The theme of 2019 is 'Mental Health Promotion and Suicide Prevention.'
On the occasion of World Mental Health Day, here is a list of the leading actress who opened about their struggles and shared their battle with mental health.
Deepika Padukone was one of the first Bollywood actresses who came out in the open about battling depression. Om Shanti Om actress has been quite a vocal supporter of depression and anxiety. The versatile actress was quoted saying that "In 2014, I was diagnosed with clinical depression. But in India, 90 per cent of people who suffer from depression don't seek help. Depression is like any other illness that requires intervention. It was extremely liberating.

It was my way of saying, "Look who this is who I am. I didn't think of the consequences at that point. I wanted people to know my truth. Now, not a single day goes by that people aren't comfortable to talk to me about their mental health. And I give them my times. There's nothing more important than that, to listen. That in itself is an achievement for me and the cause. That was my motivation, to have people talk about mental health, the way we talk about our physical health."
Bajirao Mastani actress also revealed at what moment did she realized she had anxiety and said that I didn't, my mother saw the symptoms and the doctors diagnosed it. I didn't know why I would feel directionless. Why I felt like I didn't want to live anymore. Why I felt I wanted to give up everything. Why I would just break down or have bouts of anxiety or start sweating suddenly. I had no idea why any of it was happened, and it was my mother who happened to catch me in one of these moments. If I can give myself any credit in the entire process, it's the fact that I didn't resist anything, from my mother talking to me about it to the diagnosis medication."

On the work front, Deepika Padukone will next be seen in the movie, Chhapaak which is based on the life of acid-attack survivor Laxmi Aggarwal and will release on 10th January, next year.

Anushka Sharma has come a long way and created a niche the industry and is one of the most sought actresses our film industry has! But did you know the Sultan actress has fought anxiety and was quoted saying that, "I have anxiety? And I'm treating my anxiety. I'm on medication for my anxiety. Why am I saying this? Because it's a completely normal thing. It's a biological problem. In my family, there have been cases of depression. More and more people, should talk openly about it. There is nothing shameful about it or something to hide. If you had a constant stomach pain, wouldn't you go to the doctor? It's that simple. I want to make this my mission, to take any shame out of this, to educate people about this."


Bipasha Basu recently joined the campaign to create awareness to eradicate stigma from our country and urged others to follow to suit. The actress took to social media to leave a special message to show solidarity with those who are suffering from mental illness and also can be seen wearing a grey ribbon.
Dhoom 2 actress wrote, "India has one of the largest population suffering from one form of mental illness or the other. Mental Health remains the most neglected topic. But not anymore, Interventions in the form of medicine, psychological and social help, can make a huge difference."


Ileana D'cruz made her debut in the Hindi cinema with Anurag Basu's movie 'Barfi and overtime has become one of the most sought-after actresses in the industry. But the Rustom actress has gone thru a lot of ups and downs in life as well as battled depression and body dysmorphic disorder. There was a time in her life when she had "suicidal thoughts and wanted to call it quits.

She spoke about her experience and was quoted saying that"I used to feel low and sad all the time but didn't know I was suffering from depression and Body Dysmorphic Disorder till I got help. At one point, I even had suicidal thoughts and wanted to end things. However, all of it changed when I accepted myself and what I was going through. I think that is the first step towards fighting depression."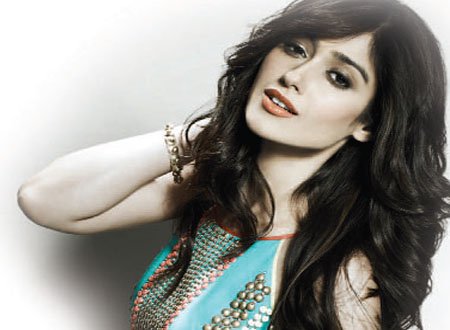 She added that "depression is "real" and it can be dealt with. "Don't sit back and think it will get okay but go get help. Like you have a sprain and go get yourself checked if you have depression, seek help,,"