Our world is changing with every passing day so is our climate. The situation has arisen where it has become a real thread with dire consequences is having on our ecosystems and the health of our future generation. Let us define climate change – "changes in the earth's weather, including changes in temperature, wind patterns, and rainfall, especially the increase in the temperature of the earth's atmosphere that is caused by the increase of particular gases, especially carbon dioxide the threat of global climate change compare global warming."
A while back, Scientist had predicted that warming oceans and melting glaciers due to global warming and climate change could cause sea levels to rise 7-23 inches by the year 2100. They are two major reasons for climate change, one being Natural Causes and human activities.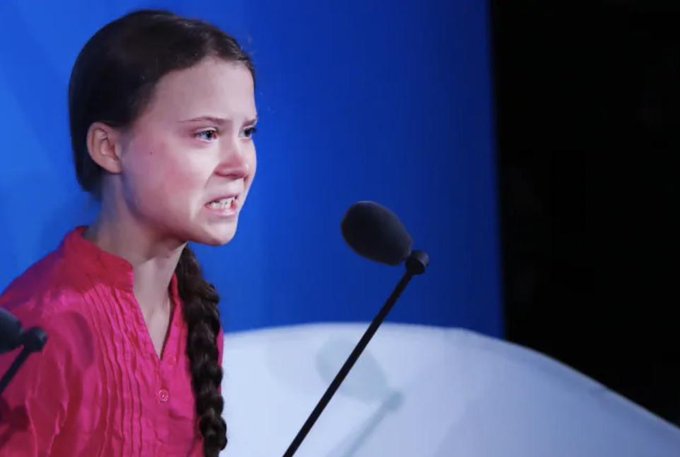 We recently got to hear a powerful and inspiring speech by Greta Thunberg who doesn't mince words and began an International Youth Movement against climate change. Teenage Swedish environmental activist didn't want to fly in the air to avoid excessive polluting emission and plans to travel only by using public trains and buses from one end of the American continent. Teenage climate activist Greta Thunberg isn't afraid to speak her mind while addressing the world's most powerful people. She spoke at the UN Climate Action Summit which took place at New York, was visibly irritated with her audience and held back tears of rage. Greta Thunberg addressed the Global leaders present the audience and asked them "How dare you?".
Also, we got to know that the petitioners consisting of 16th children had filed a complaint with the United Nations alleging that five of the world's leading economies (Argentina, Brazil, France, Germany and Turkey) have violated their human rights by not taking adequate action to stop the unfolding climate crisis. But one fact which is a matter of pride for us is that among the sixteen teenagers who have filed a complaint at the UN about climate change hail from Indian, Uttarakhand.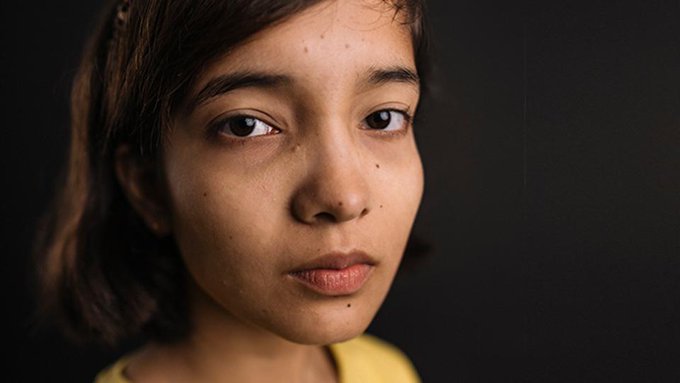 Ridhima Pandey, while interacting with the media revealed that her life mission is to 'save the future'. In her bio on the website of Children vs Climate Crisis, states "I want a better future and I want to save my future, our future, the future of all the children and all the people of future generations." Ridhima Pandey first step towards this cause began when she filed a case vs the Indian government and mentioning their failure to take action against climate change.

The petition was filed by her legal guardian mentioned that India is one of the most vulnerable countries to adverse climate change impacts. She had requested the court to order the government to assess industrial projects for climate-related issues. She also asked the court to order the government to prepare a 'carbon budget' to limit the emissions of carbon dioxide (CO2), and create a national climate recovery plan. Her lawyer, Rahul Choudhary who represented her at National Green Tribunal' was quoted saying that. "She is a daughter of an environmental activist and is closely attached to it."


Half a decade ago the youngster shifted base from Nainital to Haridwar. As per ChildrenVsClimateCrisis website, Rodham has been quoted saying that "Every year in July, there is a festival called Kanwar Yatra, which incorporates and is held near the holy Ganges River. But recently, it is much hotter in the summer and winter months. The hotter temperatures have threatened the Ganges River, which now faces lowering water levels from recent droughts – challenging the continuation of the religious rituals that are centered around it."
"The few times it does rain, it rains very heavily. The rain causes the Ganges to reach the danger mark, threatening floods, and the increasingly intense rainstorms overwhelm the local infrastructure. In 2013, Ridhima and her family experienced one such devastating rainstorm in Haridwar that resulted in flooding and many casualties."
Swedish teen activist, Greta Thunberg speech ended with a powerful message and was quoted saying that " "How dare you continue to look away and come here and say you're doing enough when the politics and solutions needed are still nowhere in sight? You say you hear us and that you understand the urgency, but no matter how sad and angry I am, I do not want to believe that, because if you really understood the situation and still kept on failing to act, then you would be evil, and that I refuse to believe. You're failing us, but the young people are starting to understand your betrayal. The eyes of all future generations are upon you. And if you choose to fail us, I say, we will never forgive you."