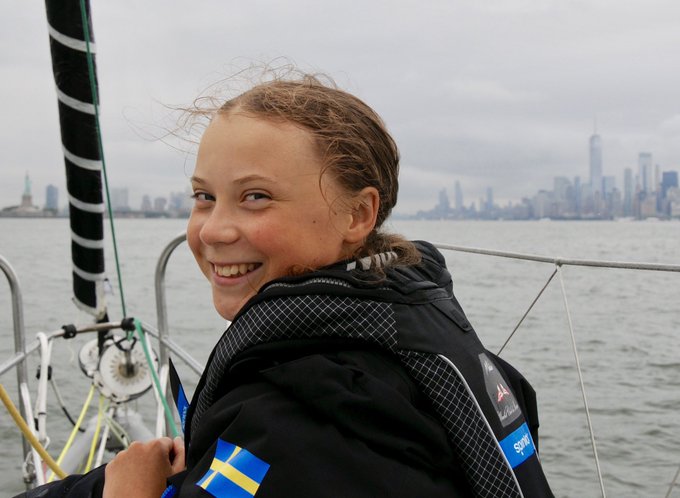 Greta Thunberg doesn't mince words and began an international youth movement against climate change. The teenager hails from Sweden and came into the limelight when the youngster refused to travel by air and reason won the heart of all the people across the world. Teenage Swedish environmental activist didn't wanted to fly in the air to avoid excessive polluting emission and plans to travel only by using public trains and buses from one end of the American continent.

She has taken a break from the studies and is being accompanied by her father Svante and by the youngest son of Caroline, Princess of Hanover, Pierre Casiraghi. Thunberg will be traveling along with 17 sailboats, each of them representing one of the 17 UN Sustainable Development Goals. They will be crossing the Atlantic and will reach the US ahead of her participation in the UN climate summit at the end of September.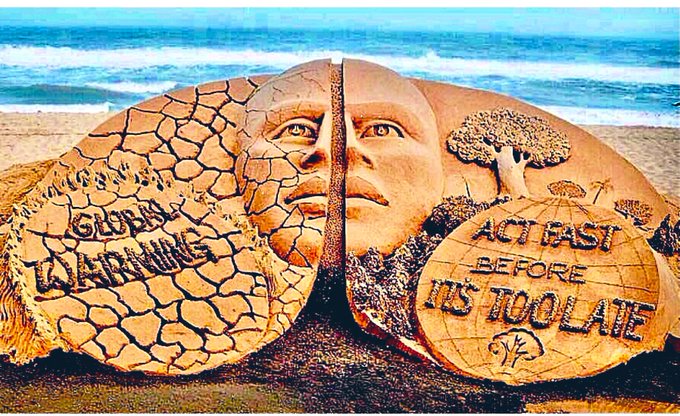 Teenage climate activist Greta Thunberg isn't afraid to speak her mind while addressing the world's most powerful people. She spoke at the UN Climate Action Summit which took place at New York, was visibly irritated with her audience and held back tears of rage. Greta Thunberg addressed the Global leaders present the audience and asked them "How dare you?" She once again emphasized that, if the world continued with the current situation, her generation would face a challenging disaster.
The youngster left school in her native Sweden a year ago to protest about no concrete steps isn't been take place to protect our climate and a message for the world leaders who had assembled in New York. "I shouldn't be up here. I should be back in school on the other side of the ocean. Yet you all come to us young people for hope. How dare you? Adults keep saying we owe it to the young people to give them hope. But I don't want your hope. I want you to panic."
Thunberg, along with 15 other children filed a complaint with the United Nations alleging that five of the world's leading economies (Argentina, Brazil, France, Germany and Turkey) have violated their human rights by not taking adequate action to stop the unfolding climate crisis. The petitioner's age group range 8 to 17 and citizens from Argentina, Brazil, France, Germany, India, the Marshall Islands, Nigeria, Palau, South Africa, Sweden, Tunisia and the United States.

"You have stolen my dreams and my childhood with your empty words. People are suffering. People are dying. Entire ecosystem are collapsing. We are in the beginning of a mass extinction, and all you can talk about is money and fairy tales of eternal economic growth. How dare you?"

"How dare you continue to look away and come here and say you're doing enough when the politics and solutions needed are still nowhere in sight? You say you hear us and that you understand the urgency, but no matter how sad and angry I am, I do not want to believe that, because if you really understood the situation and still kept on failing to act, then you would be evil, and that I refuse to believe."


Her speech ended with a powerful message and was quoted saying that "You're failing us, but the young people are starting to understand your betrayal. The eyes of all future generations are upon you. And if you choose to fail us, I say, we will never forgive you."